Site-Four Leverages a Network of Partners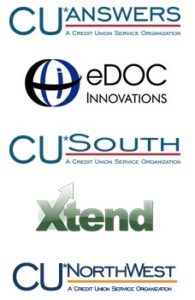 Site-Four works to increase the value of your processing dollar. As a part of collaborative Cuasterisk network of CUSOs, Site-Four provides access to an already robust highway of data centers and professional resources across the country. By leveraging the combined technical assets of network partners, Site-Four can achieve a scale that will increase the value of your processing dollar and provide low-cost entry points for leading edge operational techniques and redundant facilities.
What Site-Four Means to the Cuasterisk.com Network
Site-Four is not just a CUSO providing data center services to partners within the network. Site-Four is also at the forefront in the creating a road map for our network partners to invest in a joint venture. The end result will be a new firm owned by credit unions and CUSOs, all holding equity positions in a business designed to serve as a model of what collaboration and innovation can mean to our industry.
The Cuasterisk network is a collaborative network of CUSOs dedicated to serving the credit union industry. formed in 2007, the network has expanded to six CUSOs, including CU*Answers, CU*South, CU*Northwest, Xtend, eDOC Innovations and now Site-Four. It represents a network of credit union owned CUSOs that have developed a capability for serving members in a while new way. This collaborative leverages the power and effectiveness of a network of business partners committed to coming together to provide a wide variety of services to credit unions at disruptive CUSO prices.
The footprint of this network reaches over 600 credit unions nationwide. The network promotes the principles of collaboration, innovation and cooperation, to allow credit unions to roll out new services faster to market and at a lower cost.
These partners are owned by the same clients who use the products and services they create. They believe that through ownership and cooperation they can create businesses that change the current growth statistics of out industry.